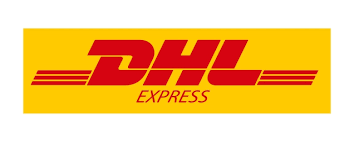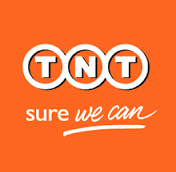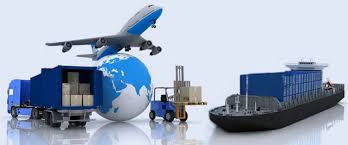 NatPost has your courier and freight requirements covered.
Whether you're sending a small gift to a friend across town, or moving a crate of furniture to the other side of the globe.
With access to couriers providing overnight interstate deliveries, express international deliveries or same day across town. We can offer a cost effective solution to suit you.  Options available can include full online tracking, signature upon delivery or insurance.
Using only the best and most trusted carriers from Australia and the world we can help you get your items where they need to go quickly, reliably and economically.
Not in a hurry !! Not a problem we can help you using a more economical service or ship larger items via Sea Freight almost anywhere in the world.
(Australia Post services available only to Virtual address customers and 3PL clients)
We also provide packaging solutions if your items are not already boxed up and ready for transport.
TIP: When packing items yourself, remember that cubic weight is often more significant than dead weight.
When sending a parcel with a courier, it is important to understand the difference between an item's cubic and dead weight. Dead weight is simply the mass of the parcel (including all packaging materials) as measured by a set of scales.
Cubic weight is slightly more complicated and is calculated by multiplying the external dimensions of the parcel (in centimetres), then dividing by a cubic divisor (typically 4000 for domestic and 5000 for international). This is best illustrated with an example:
John wants to send several items interstate in a large box with dimensions 1m x 50cm x 40cm, weighing a total of 30kg. The cubic weight of this parcel is (100cm x 50cm x 40cm) / 4000 = 50kg.
In this case, the cost to send John's parcel is based on its cubic weight of 50kg, significantly more than its 30kg dead weight.
It pays to pack items tightly and minimise empty space. This practice also protects items as they will not move around in transport.
NatPost can arrange for your parcel to be picked up from any Australian address. Simply contact us for an obligation-free quote or for more information.
Alternatively, if your parcel needs to be packaged, drop by and we'll discuss your packaging options to find the most suitable solution.
In addition to sending your parcels, NatPost has the materials to safely package them for transport.
From mailing boxes to bubble wrap, using the right packaging will help ensure that your items arrive in the same condition as they left.
Boxes and packaging materials are also available for purchase if you'd prefer to do the job yourself. Both small and large quantities are available to minimise cost and wastage.
Mailing Tubes
Mailing tubes are perfect for sending large documents and posters that can be rolled but not folded from $3.00
Small: $3
Medium: $3.50
Large: $4
Jumbo: $5.50
Padded Envelopes
Ideal for sending small, fragile  items, padded envelopes offer the protection of bubble wrap in a simple, self-contained package.
X-Small: $0.60
Small: $1.00
Medium: $1.70
Large: $2.00
Mailing Boxes
Small 15 x 10 x 7cm: $1.25
Medium 24 x 12.5 x 7.5cm: $1.25
Large 22 x 16 x 7.7cm: $1.25
Shipping Boxes
NatPost has a large range of boxes to suit most shipping needs, some examples are below:
20 x 20 x 20cm: $2.50
32.5 x 25 x 25cm: $3.25
43 x 30 x 30cm: $3.50
52 x 38 x 30cm:$7.50
59 x 37 x 35cm: $7.50
Many other options and sizes are available, so drop by to find the best size for your needs.